Scientific Challenge: Can the phenotypic data that is captured and combined in the PEDIA score also find the molecular basis of clinically defined syndromes without a known disease-gene association? Approach: Using the PEDIA analysis, characteristic scoring profiles have been derived for disease genes. These profiles will be applied to a defined set of disorders for which a typical facial phenotype has been described but no molecular cause is known. This set is also referred to as "PEDIA2 disorders." How To & Requirements:
Create a case in Face2Gene and annotate clinical features
Assign diagnosis or differential (must be a syndrome from the list below)
Click on "Send Phenotype for Lab Test", select the entry named PEDIA Study and submit case.
Benefits:
Free Exome Analysis
Co-authorship in publication if disease gene is identified
PEDIA-2 Syndrome List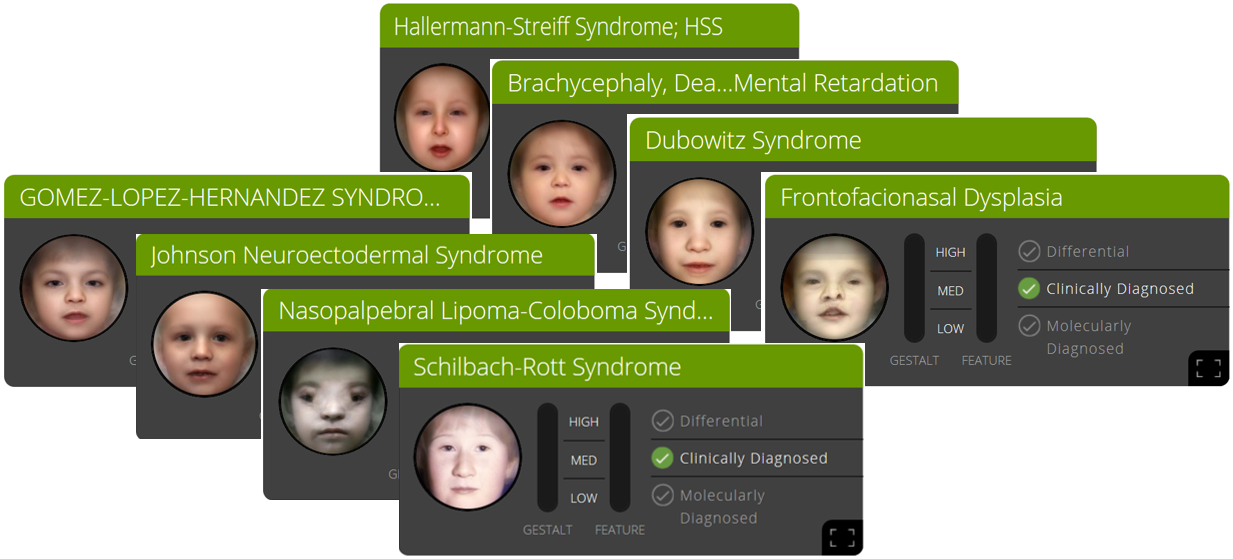 Follow PEDIA study updates on  

 and on

. Read the Pre-publication of the PEDIA study
Contact Prof. Peter Krawitz at pedia@charite.de or FDNA at research@fdna.com