Scientific Challenge: 
Is the clinically relevant information in a photo of an affected individual more effectively recognized if photos e.g. of the parents are also submitted to Face2Gene?
 Approach:
For each photo that is analyzed in Face2Gene a list of 30 syndrome-matches is generated that reflect the facial similarity to these disorders. For unaffected family members, the suggested differential diagnoses are clinically irrelevant, but they might still be used to improve the prediction results for the affected individual and improve signal/ noise ratio in Face2Gene.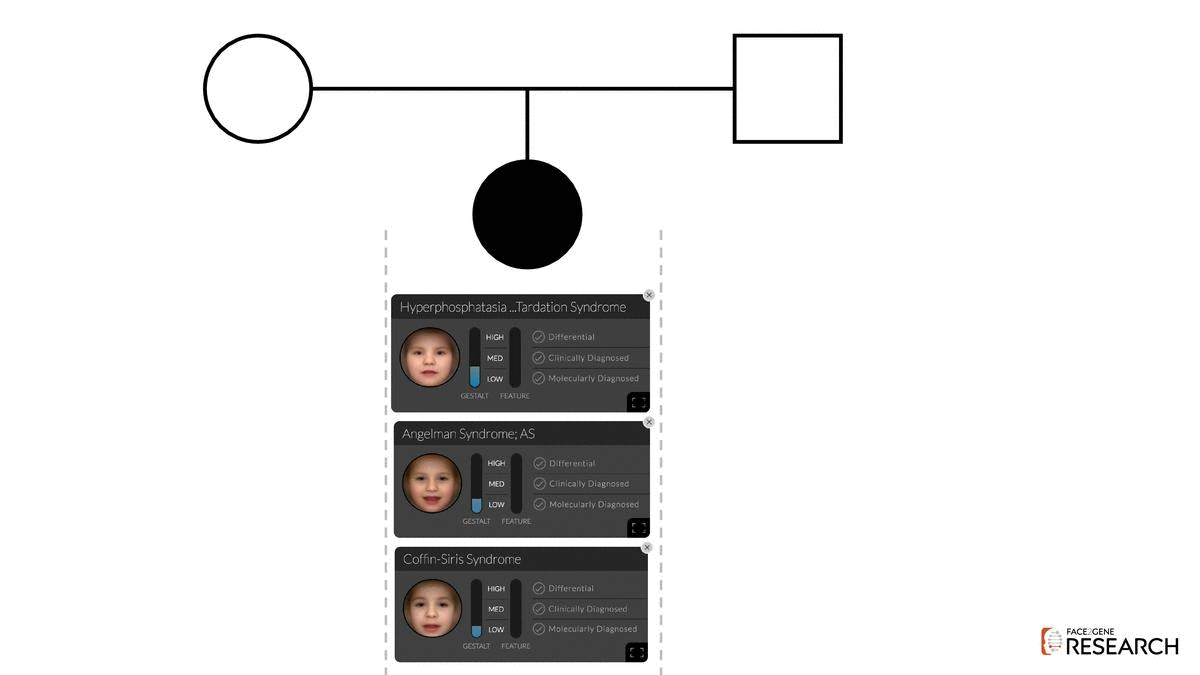 We have anecdotal evidence suggesting the usefulness of additional photos of family members, for each of the following three scenarios:
A dominant phenotypic feature with reduced penetrance, a high similarity score for the same disorder in one parent might be supporting evidence. (Such as craniofacial synostosis- syndromes)
A dominant feature that usually occurs de novo, any suggested diagnosis in the patient becomes more likely if it is not listed in any of the parents.
(Such as many intellectual disability- syndromes)
A recessive feature, both parents must be carriers of pathogenic mutations and the occurrence of the same disorder in mother and father, even with low scores, might be supportive.
 How To & Requirements:
Create a case in Face2Gene and annotate clinical features
Create a different case for mother and a third case for father
Assign diagnosis or differential.
Send email to research@fdna.com with the 3 case numbers. (in development: to analyze all pertinent photos within one case)
Benefits:
Co-authorship in publication 
PI: Prof. Peter Krawitz, U K Bonn, Germany